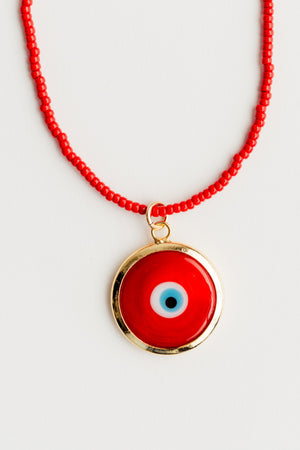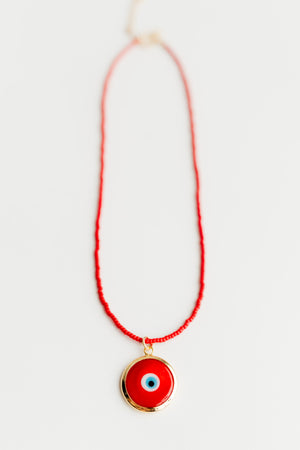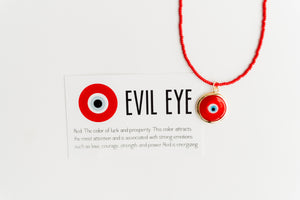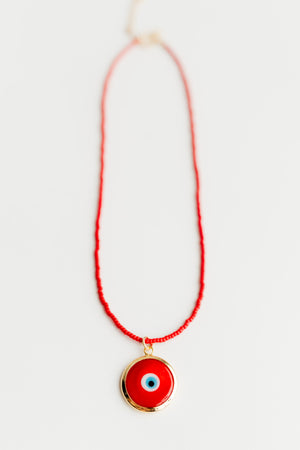 The Protector
Red: The color of luck and prosperity.  This color attracts the most attention and is associated with strong emotions such as love, courage, strength, and power. Red is energizing. The evil eyes are protective.
Length: 15" red beads with 3" extender. (18" in total)
Material: handmade glass evil eye with red beaded outside.